Mon, Oct 12, 2020 7:18 PM
moving supplies
Should you hire professional packers? Anyone who ever packed by there own belongings knew how hard it is, stressful, tedious packing, and painstakingly slow. Packing yourself can be a longer process, you need to buy your own packing supplies and various packing materials such as boxes, plastic bins, plastic wraps, packing tapes, packing labels, and other types of moving equipment you will need.
If you are moving on a tight budget, packing by yourself means saving money. Most people think it will benefit them financially, however, packing yourself leads to wasted energy and time. It will take you weeks to months to pack your households. All these wasted time could have spent time being productive activities, spending time with loved ones, and working.
Packing by yourself is a risky move which will eventually cost you more money if you don't know what you are doing. If you are not trained to packed household items especially fragile items, it is more likely to become damaged or broken.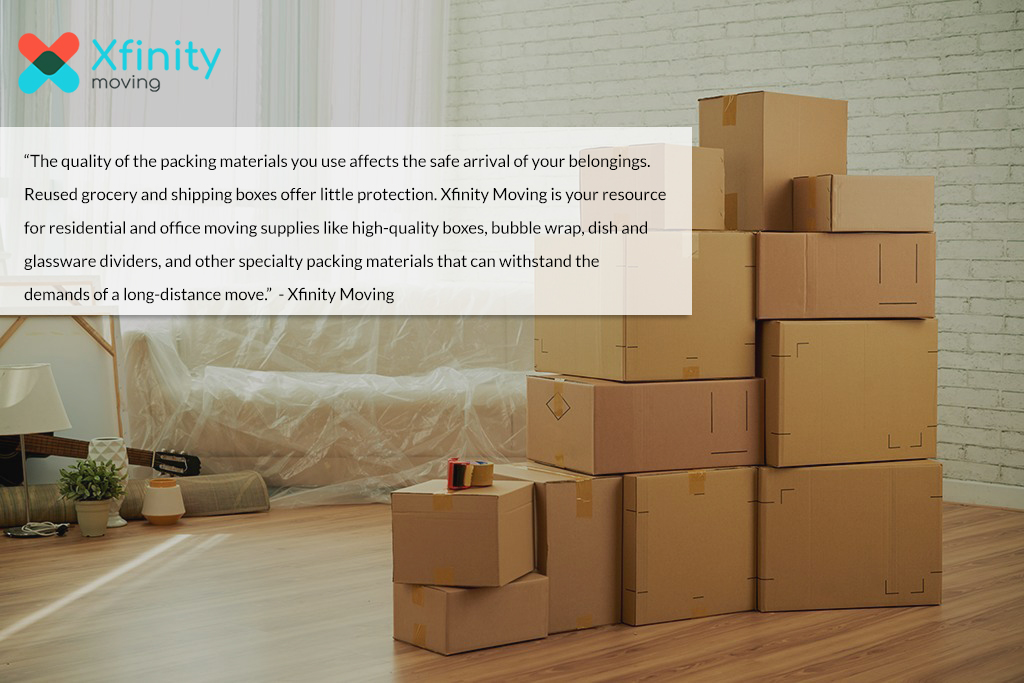 Advantage of Professional Packers
Let's be honest, purchasing moving supplies, packing your belongings, and labeling boxes can be time-consuming. That is why professional packers exist for a reason. Professional packers make it easy, they can be packed carefully, and quickly packed your belonging in the safest way possible. With countless times of training and experience, they know how to pack your belonging in the most efficient way possible.
The easiest and safest plan is to hire professional packers. Here at Xfinity Moving, We provide everything you need. We have a team of experienced professional packers to pack everything to your new home or office.
We provide everything such as labeling supplies, boxes, papers, tape. Hiring professional packers is faster and damage-free.
What services can you expect from our professional packers?
Upon scheduling a packing job with Xfinity Moving, our professional packers will arrive at the agreed date. We bring all sorts of sizes of boxes and supplies to make pack items faster.
Moving Supplies We Offer
Moving Blankets/Pads
Bubble Rolls
Packing Tapes
Mattress Bag Covers
Packing Papers
Small to Large Boxes
Foam Wraps
Glass and Dish Packs